Discover beautiful Münsterland!
You do not need to go long paths to start activities like the following.
Inlineskating on the endless small roads, most of them labelled and covered with smooth asphalt (bring your own skates)
Canoeing on canals and rivers (canoes for rent round the corner)
Bicycling (bikes for rent round the corner)
Senden Water Castle (600 m)
several farms with ecological farming and small shops closeby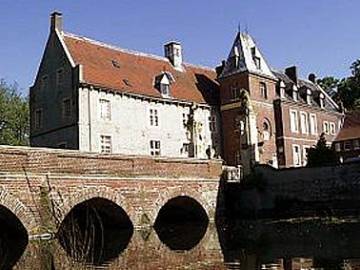 A bit further on you could do or visit the following.
Beautiful Senden (1200 m)
Swimming pool, indoor and outdoor (1500 m)
Skateboard halfpipe (1500 m)
Trekking on a covered wagon (1500 m)
Indoor riding (2,5 km)
Pony-trekking
Trekking at Venner Moor/Venne swamp (4 km)
Climbing center Big Wall
Kakesbeck Water Castle (6 km)
Vischering Water Castle, Lüdinghausen (12 km)
All weathers zoo, Münster (20 km, easily reachable by bike!)
Thermal pool, Münster (20 km)
Don't forget to check out the things to do directly on our camping site!