There's a lot of space on our huge camping meadow with shady areas, no matter if you travel by car, motorcycle or walk with your tent backpacked, or if you prefer a mobile home. Or by bike: Our site has been chosen a recommended "Bed + Bike"-camping by German Cyclists foundation ADFC.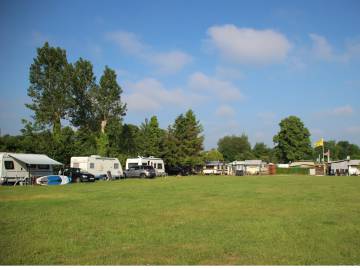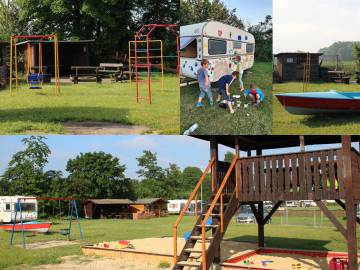 You'll be finding our camping equipped with the following:
large meadow with trees around and ~25 spaces for tourists
~150 spaces for permanent campers
electricity and fresh water
bistro with beer garden, chamber and bowling
soccer lawn, grill hut, open fire camp, playground, bathing area -> Activities on site
several activities closeby, like canooing, riding, climbing, swimming hall -> Activities nearby
modern and handicapped-friendly lavatory (temperatured all year) containing WCs, showers and single washing cabins
baby-care room
room for washing the dishes
washing machine and dryer
fecal sink
grey water drain for mobile homes
We'll be having a couple of events on site during the season and we hope you will attend one or the other and enjoy your time with us at KranenCamp.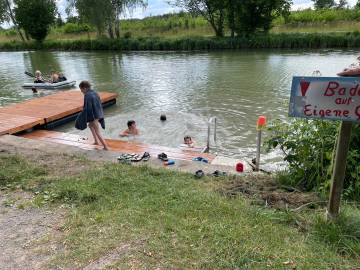 Opening hours
We're open all year long.
Reception
10.00 am - 1.00 pm and 3.00 pm - 8.00 pm
We'll also pick up phone calls at these times.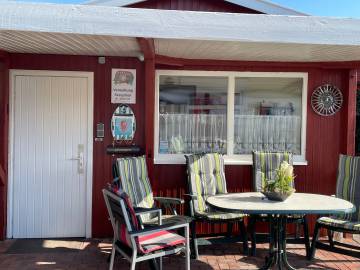 Closing hours
Siesta: 1.00 pm - 3.00 pm
Nighttime peace: 11.00 pm - 8.00 am