There's a lot of space on our huge camping meadow with shady areas, no matter if you travel by car, motorcycle or walk with your tent backpacked, or if you prefer a mobile home. Or by bike: Our site has been chosen a recommended "Bed + Bike"-camping by German Cyclists foundation ADFC.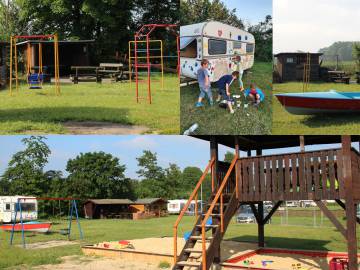 You'll be finding our camping equipped with the following:
large meadow with trees around and ~25 spaces for tourists
~150 spaces for permanent campers
electricity and fresh water
restaurant (international menu) with beer garden, chamber and bowling
soccer lawn, grill hut, open fire camp, playground, bathing area -> Activities on site
several activities closeby, like canooing, riding, climbing, swimming hall -> Activities nearby
modern and handicapped-friendly lavatory (temperatured all year) containing WCs, showers and single washing cabins
you have a baby? Ask us for help!
room for washing the dishes
washing machine and dryer
We'll be having a couple of events on site during the season and we hope you will attend one or the other and enjoy your time with us at KranenCamp.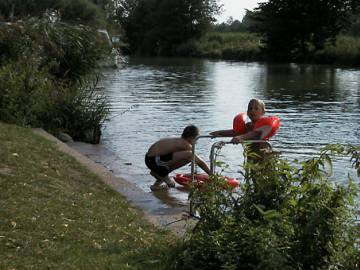 Opening hours
4/1 - 10/31 daily
11/1 - 3/31 only on weekends
Gate opening hours
8.00 am - 1.00 pm and  3.00 pm - 10.00 pm
The reception closes at 9.00 pm.
(Winter season: ask us!)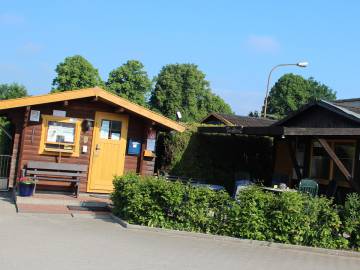 Closing hours
Siesta: 1.00 pm - 3.00 pm
Nighttime peace: 11.00 pm - 8.00 am
(Winter season: 10.00 pm - 8.00 am)